FOR THAT PERSONAL TOUCH
A personalized monogram adds that sincere touch to the simplest of gifts.
Our artisans use the traditional hand-monogramming technique where metal letters are heated & stamped deeply onto the leather surface to ensure an attractive and lasting impression.
This is an extremely intricate process that produces a exquisite charming debossment than a laser machine engraving which simply burns the leather surface.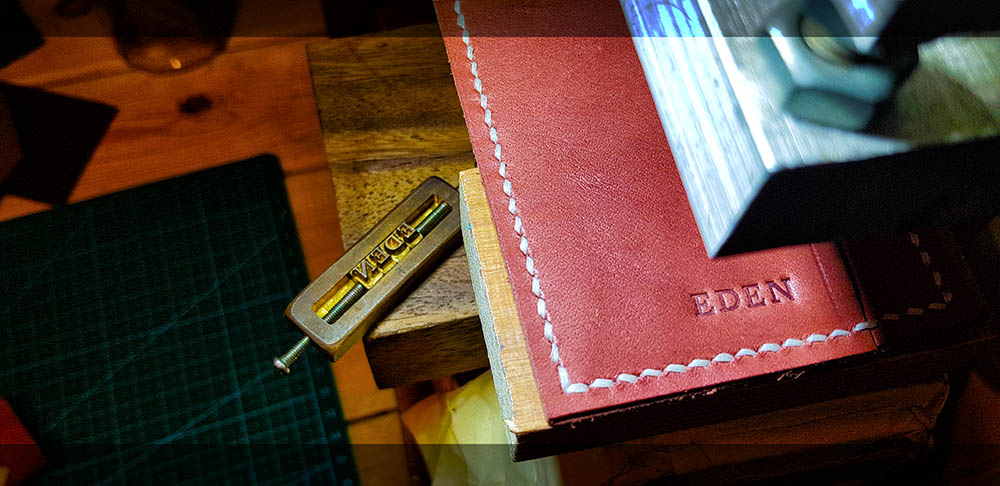 CHOOSE YOUR FONTS & OPTION
Choose from Helvetica size (height 5 / 8mm)  or Goudy  size (height 5 / 8mm)   and state in the "leave a comment" when you are done with your order.
Size 5 - suitable for small leather goods such as wallets, pouches, tablet sleeves
Size 8 - suitable for bigger leather goods such as messenger bags, tote bags
 Option 1: Custom Monogramming on your leather goods.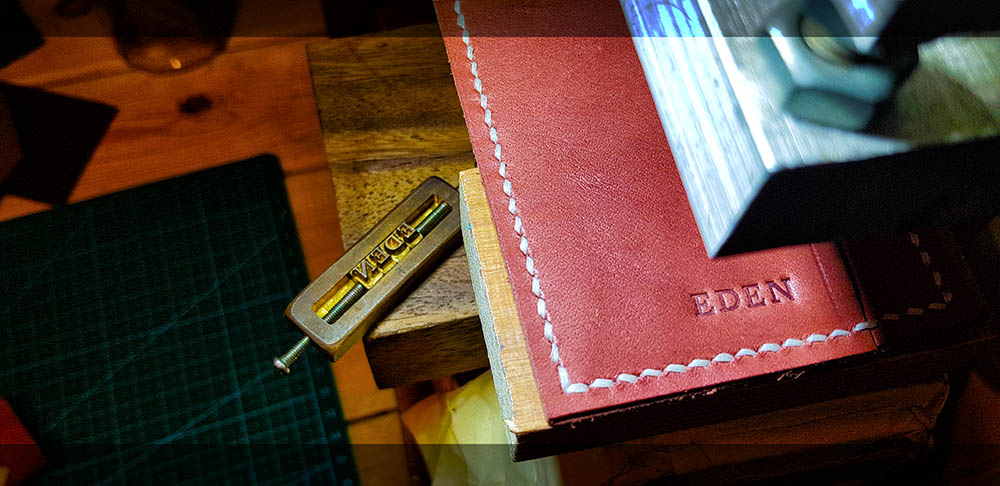 Option 2: Custom Monogramming on separate leather tag  (Default choice).
POINTS TO NOTE
Monogramming on deep grained leather may not produce a monogram as distinct as one with a gentler grain.
Please note due to the construction and style of your leather goods, some of them may not be able to be monogrammed to as well as we would like them to be.   The default option would be monogramming on a separate leather tag.  Please leave a note if you prefer otherwise and our artisans would advise accordingly.
First 8 characters would be charged at only $16, subsequent characters would be $1 each.  maximum limit of 14 characters. 
Less is More.